Superhuman Games 2023
Superhuman Games 2023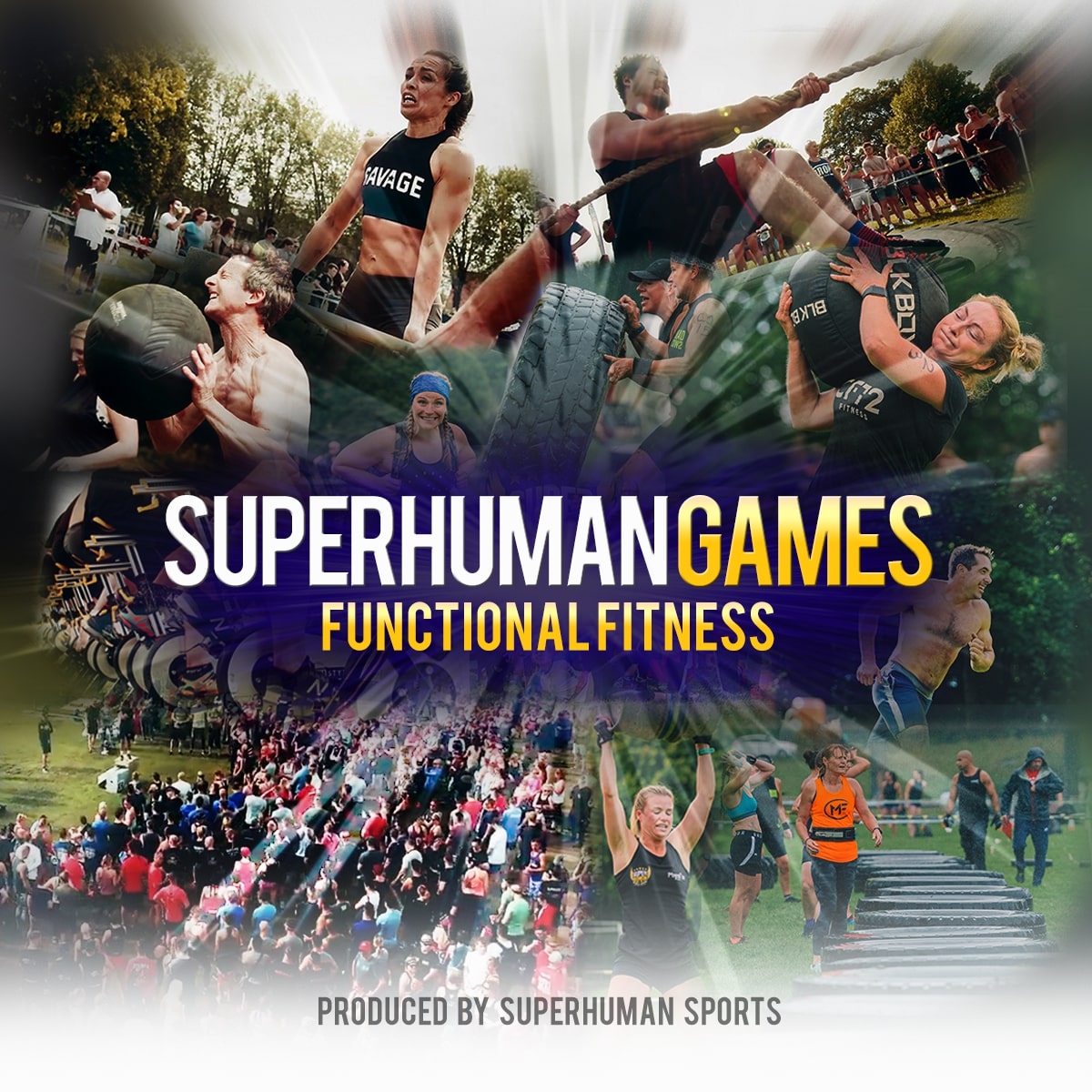 Date TBC
Coming Soon
What is Superhuman Games?
SHG launched in 2013 and was the first event of it's kind in Europe.
Now recognised as the UK's ultimate outdoor functional fitness and endurance event, SHG has become a permanent annual fixture in the event diary of fitness fanatics from all over the world, and continues to be a sell out event every year!
Participants come from wide variety of fitness backgrounds, such as military, police, fire service, personal trainers, sports coaches, CrossFitters, OCR athletes and of course, the every day fitness fanatic.
The Workouts
Participants take part in 5 workouts throughout the day and each workout requires you to complete as many laps as possible of a set specific task within a 20 minute time cap.
The workouts are uniquely designed to be completely open to all abilities, allowing first time competitors to take part in the event alongside the seasoned fitness athletes!
You can check out the 2022 Workouts here to give you and idea of what to expect;
Pairs- https://bit.ly/3KQ1Y0t
Teams- https://bit.ly/3KXzjXk
2022 Workouts - Video Demos
Pairs- https://bit.ly/3snOodr
Teams- https://bit.ly/3uB6P0W
2022 Photos of the day!
Superhuman Games 2022 Photo Gallery
Entry Categories
Same Sex Pairs - Open (combined age of 70 or below)
- Masters (combined age of 71 to 84)
- Vets (combined age of 85+)
Mixed Teams of 4 (2 Men / 2 Women)
- Open (combined age of 152 or below)
- Masters (combined age of 153 or above)
Location: Greville Smyth Sports Ground, Ashton Road, Bristol, BS3 2EQ
Start Time / Finish Time: Superhuman Games is a full day event. competitors must arrive by 8.30 am and the event presentation will finish at 6pm.
Parking: Parking can be reserved online closer to the event date.
If you require any more specific information please feel free to email us at events@superhumansports.com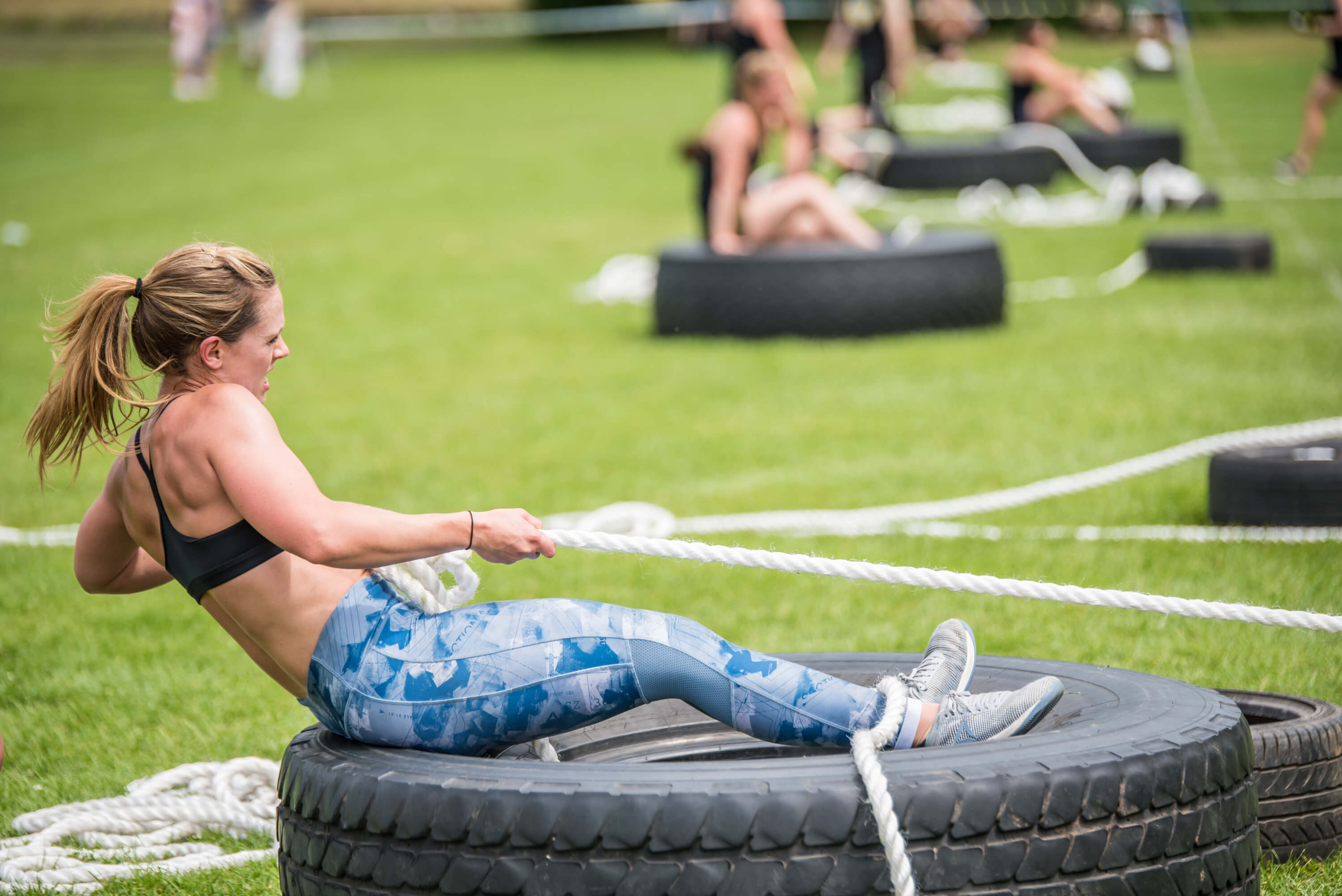 Please Note: Events are subject to licensing and Covid-19 restrictions.
"The overall atmosphere of both days. Everybody is always super friendly and encouraging"
★★★★★
"Well ran, great challenges"
"The organisation, the people the atmosphere, both events were really tough but so enjoyable and when you look at your medals at the end of the day you know that you have earned them. I can't wait for 2022 I will be signing up straight away."
"Love this event, please keep doing what you do :-)"
"Challenging but fun, very well organised"
"I have competed in Superhuman several times and your event never ceases to be awesome. Being able to work with a partner is just great and doing things outside your comfort zone. It was good that the obstacle race was separate to the Games which allows for another hardcore workout to be programmed. Thank you for making it go ahead in such difficult times."
"You can see the effort that goes into organising an event like this and it's feels like you are part of something throughout the day. Great support by all."
"Brilliant day all round you do Bristol proud offering this to people on their doorstep or for those who travel. Keep it going, thank you all involved."
"Fantastic atmosphere and really well organised"
"If anyone has ever contemplated doing this comp don't procrastinate just do it you won't be disappointed!! Even if you have to travel miles, it's well worth it !!!"
"Always well run and just the best atmosphere…meeting new people with same outlook on fitness"
"It was a great event, so well organised! Thank you"
"Awesome event, well organised, great workouts and awesome people"
"The event was awesome just like the last one, fun, engaging, challenging and well run"
"Really well organised and fun event with a small but obviously mighty organising team!"
"The Games were really well organised, so much fun, the volunteers were amazing and super-friendly cheering everyone on!"
"Fun, relaxed, varied and just ran so smoothly, better than so many other 'bigger' comps I've been to so well done"
"Keep doing what you are doing"
"Thought it was fantastically well organised with a great atmosphere. Special mention to all the wonderful judges who were not only professional but also supportive and helpful."
"Atmosphere was fantastic and everybody so friendly and supportive which, for a first timer, is so reassuring. thank you, we had a great time."