Superhuman Fuel: 3 Rules For A Game-Winning Performance!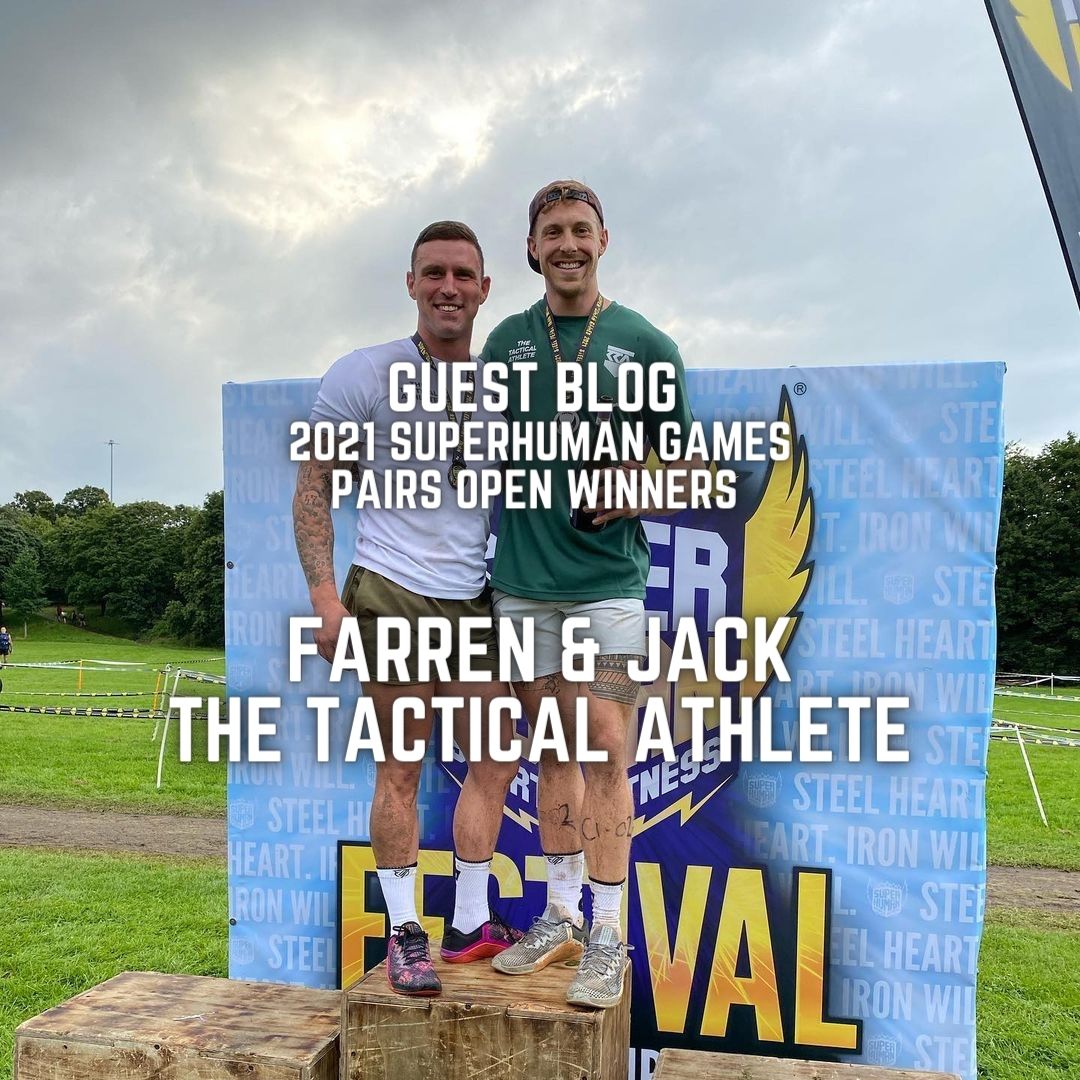 Three nutritional rules from 2021 Superhuman Games Open champions, Farren & Jack, to make sure your competition fuel is on point on game day!
If you are an athlete, competing in any competition or a soldier getting ready to smash a military test, you should stick to these 3 goals when it comes to game day:
1. Do what you've practiced - Don't try anything new on competition day. Prepare, rehearse, anticipate.
2. Supply the body with energy for the competition - So eat small, easily digested foods frequently throughout the day. Ensure that these meals contain proteins, fats, and more importantly - quality carbohydrates. And eat familiar foods that you know and trust. We had cyclic dextrin before and after each event on the day.
3. Avoid foods that make you uncomfortable - You'll be hyper stimulated on competition day. Which makes it harder to take down larger meals or foods that digest slowly. During your practice runs, experiment with different foods until you find a routine that works well for you. We stuck with Grenade Carb Killa bars and Shakes throughout the whole day and we felt great!
by Farren & Jack
The Tactical Athlete
Instagram: @farrenmorgan_coaching
Book your spot for the Games here: https://www.superhumanfestival.com/events/66
#IRONWILL