Training For The Superhuman Games Part 1 - Mindset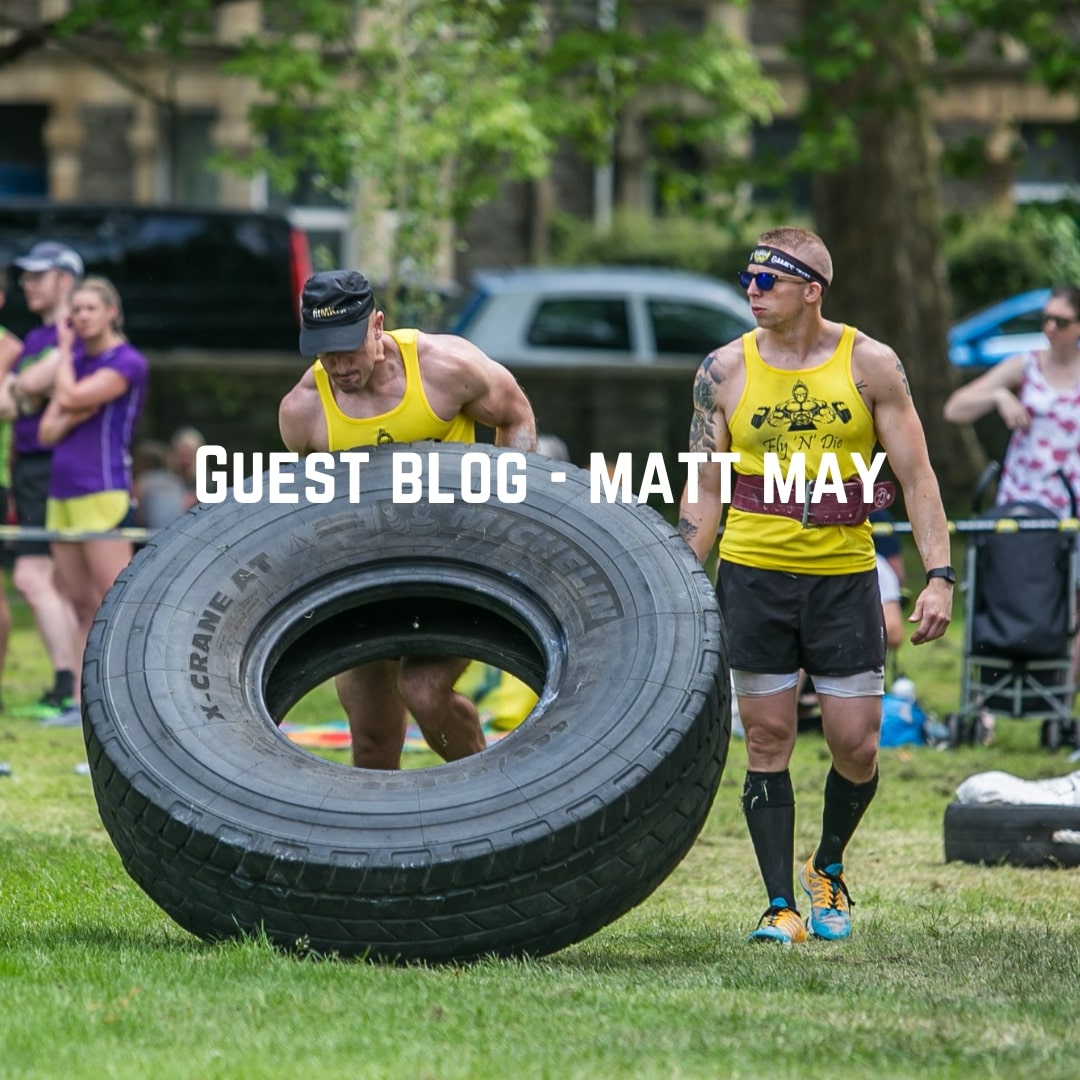 Follow Superhuman Games competitor Matt May's training in the lead up to Superhuman Festival 2021!
Part 1: Getting the mind right
The Superhuman Games is one of the toughest and most mentally challenging events that I have ever done and for this reason it is by far the most rewarding. This will be my fifth year in a row (excluding the COVID-19 2020 cancellation) and the event schedule has now been released.
To give you a background on the Superhuman Games it is an all-day event split into 5 20-minute workouts that usually include tractor tyres, atlas stones, weighted back packs, running, rowing machines and many other things. When you first see the workouts, often you are not quite sure whether you can complete them (this is not quite true as I often have naive confidence in myself no matter my ability or lack of).
Over the next few weeks my goal is to improve my continuous fitness and muscular endurance, basically to be able to keep going for 12-20 minutes. Many of the drills I will do will consist of backpack runs, burpees, bear crawls and rowing to name just a few.
However, the fitness side is not the biggest challenge and this links into Mayhem sessions (see get Prepared Ep8 on Superhuman Festival's Facebook and Instagram for an example), the biggest challenge is readying the mind for the ordeal. In the Superhuman Games much like in bootcamps, it does not matter how fit you are, the feeling halfway through one of the 20-minute drills is always the same, your body is telling you it wants to quit and the pain is very real.
I have trained many bootcampers/coaches and clients and I promise you no one enjoys that feeling of pain (no matter what they may tell you afterwards). The key is accepting that this hurts and embracing the fact that your mind is strong and you will finish. This is where the Relentless, Unstoppable, Invincible tag was born and I often remind myself of this when in the mix of a super tough workout, it is never about ability it is about not giving up and pushing through.
The training is starting to come on and burpees, bear crawls and my mindset are beginning to take shape. We are 7 weeks away from the most awesome event I have ever done, and I cannot wait. There is still a long way to go but we are on the right track……
Part 2 coming soon!
Matt May
Facebook & Instagram: @mayhemfitnessmk